Noffiya's Pages
Her 2nd Page
Her 3rd Page
Her 4th Page
Her 5th PageNEW
Her 6th PageNEW
Noffiya's Grandparents Page
Noffiya's Great-Grandparents Page
Noffiya's Generations Page
The Original Peekaboo Page
Check out the Ultrasound
The Monthly Pictures
Stork Friends Pictures
The Family Car
Peekaboo's Baby Shower!

This is Noffiya's homepage.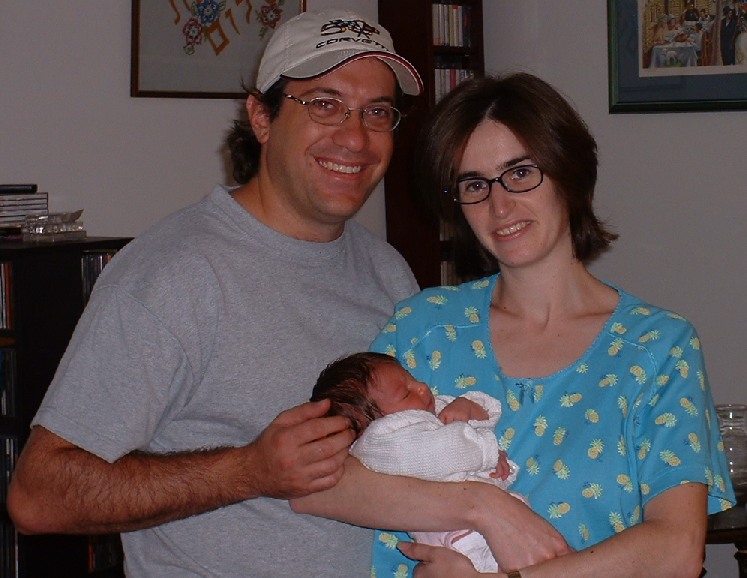 Biography:
Nationality: US, Israel, Irish
Born on June 6, 2002
Time: 10:20 pm
Location: West Boca Medical Center, Boca Raton, Florida (Latitude 26.21 Longitude 80.05)
Height: 18 3/4 Inches
Weight: 6 pounds 5 ounces
Hair: Black and lots of it
Eyes: Dark Blue, so far

The Name:
She is not named after anyone, in fact if you do a search on the internet she is the only one!
At last I beat the internet search engines.
Her name, Noffiya, (with the accent on the FF) is an Israeli name and translated loosely as a "beautiful landscape" or vista.
Vista is defined as : the visual percept of a region; "the most desirable feature of the park are the beautiful views" [syn: view, aspect, prospect, scene, panorama]

Her middle name is Sivan for the Hebrew month she was born. This is a common Israeli name used for both first or middle names.


View Noffiya's registry Here!
If you are having a Baby?
Click here to join ClubMom